Administrative and Teaching Faculty
Kindergarten and Grade 1: Amy Cardinal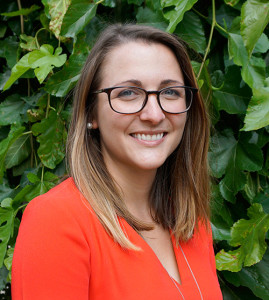 Amy Cardinal, BEd, OCT
acardinal@fieldstonedayschool.org +1 (416) 487-7381
Amy Cardinal is in her fifth of teaching at Fieldstone Day School. Prior to coming to FDS she taught a year of pre-school at a private daycare in Toronto and worked at both day and overnight camps for many summers during high school and university. It was while working at a City of Toronto camp as an art camp instructor that Amy knew she wanted to be a teacher. Amy grew up in Toronto's west end, but spent five years living in Montreal, Quebec so that she could attend McGill University. While there she did a concurrent education program where she majored in both Geography and Elementary Education. During Amy's free time she enjoys all things cooking and food. She loves to try out new restaurants in her King West neighborhood and has a bit of an addiction to reality cooking shows! She also has fun entertaining friends and family and always channels her inner Martha Stewart to make sure her dinner parties go off without a glitch. Amy also has fun playing with her new puppy Gus at the dog park and taking him for walks around some of Toronto's great parks.
Grade Two: Sonali Parkins
Sonali Parkins, BACS, MS, Ed, OCT
sparkins@fieldstonedayschool.org +1 (416) 487-7381
Sonali Parkins has just returned from maternity leave and is in her 10th year of teaching at Fieldstone.  She previously taught elementary science at a gifted and talented school in New York City.  She holds a BACS from the University of Western Ontario as well as her Masters of Science in Education from Medaille College.  She has earned additional qualifications in special education, ESL and is qualified to teach up to intermediate math. Sonali has adorable 1 year old twin daughters and 4 year old son which keep her busy at home! When she has some quiet moments, she enjoys trying new recipes with her husband, as well as entertaining friends, watching movies and traveling to places near and far!
Grade Three: Julian Swinkin
Julian Swinkin, BA, BEd, OCT
jswinkin@fieldstonedayschool.org +1 (416) 487-7381
Julian Swinkin joined the Fieldstone community in 2015 as the grade three teacher and has since immersed himself in life at the school. He coaches the Elementary Boys Basketball team and is also conducting the Orff Orchestra for this year's Shakespeare production. He was born and raised in Toronto and was very happy to stay in the city to do the Concurrent Teacher Education Program at the University of Toronto where he graduated with a BA/BEd (Honours) and won the award for the top student in his Primary/Junior division. Julian enjoyed majoring in English and minoring in History at university and is still very passionate about literature. Julian spent six months living in Beijing completing an internship teaching English as a foreign language while he was in university. It was during his time teaching in China that he caught the travel bug and realised his passion for travelling. After graduating from university, he moved to England for two years to teach in schools over there and soak up as much as he could about English culture and the English teaching practices. In the UK, while he wasn't busy teaching fun, engaging lessons Julian could be found travelling throughout Europe. The other great passion in Julian's life, next to teaching, is music. Julian plays the piano, cello, guitar, ukulele, and pretty much anything that has strings on it! In his free time he loves listening to music and playing keyboard in his band. Julian is also working on an additional qualification for teaching music in primary schools and hopes to use this in his own classroom as much as possible.
Grade Four: Meryl Eisenberg
Meryl Eisenberg, BAH, BEd, OCT
meisenberg@fieldstonedayschool.org +1 (416) 487-7381
This is Meryl's fourth year teaching at Fieldstone Day School and her third year as our Grade Four teacher. She holds a BA/BEd (Honours) from Queen's University and graduated with a University Medal as the top student in her program. She excelled throughout her university years and won several prizes and awards. Meryl has taught in our Primary and Junior Divisions and is a certified member of the Ontario College of Teachers. She has continued to further her professional development and has additional qualifications in Reading, Special Education, and Kindergarten. Teaching elementary students has always been Meryl's dream career choice, and she is passionate and proactive about adopting best practices in education and innovative in the ways she engages her students. She is warm and supportive, and she creates a very positive rapport with all her students, inspiring them to become caring, independent, and resilient global citizens. Meryl's students are challenged, engaged, excited to learn, and know that their individuality is valued! When she is not greeting her students in the morning with a big smile, teaching engaging and enriching classroom lessons, advising the Primary Girls Outreach Club, or performing exciting Science experiments, Meryl can be found reading a good book, watching movies with friends, travelling, and practicing yoga.
Grade Five: Leanne Martin
Leanne Martin, BA, BEd, OCT
lmartin@fieldstonedayschool.org +1 (416) 487-7381
Leanne Martin was born and raised in Toronto, Ontario. She will always remember her Grade One teacher, Mrs. Walker, as an inspiration for her becoming a teacher herself, and she is forever indebted to her mother and her brother for their unwavering support as she pursued her dream to be in the profession of teaching. During her high school years at Etobicoke School of the Arts, majoring in Drama, Leanne not only acted on stage as her Drama classes required, but she also directed. In her final year of high school, she directed a play that was entered into the Sears Festival. That was when she realized her true passion for directing that still remains with her today. When she was in Grade 11, Leanne knew that teaching was definitely the profession for her and for the next three years she volunteered at her former Junior School, Millwood, in a Grade Five class, teaching Drama classes. During the summer months of those three years, she was a Camp Leader at Islington Community School. She loved spending her days with the three to five year olds in her "Tinis" and "Tots" camp groups. For her post-secondary education, Leanne went to York University for four years, where she obtained an Honours Bachelor of Arts in Women's Studies. In 2002, she spread her wings and went to Queen's University where she obtained a Bachelor of Education in the Primary / Junior Division. In her free time, Leanne enjoys going for walks, watching movies, and spending time with her family and friends. She especially looks forward to going out for breakfast on the weekend with her best friend, whom she has known since Grade One and is a teacher, too! She also takes every possible opportunity to go to Kitchener, Ontario to visit her identical twin sister, Lisa.
Grade 6 English: Leanne Martin
Grade 6 Math: Maria Eugenio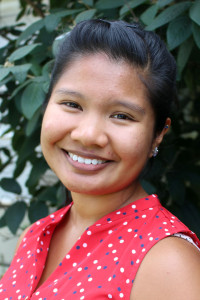 Maria Eugenio, MEd, BSc, OCT
meugenio@fieldstonedayschool.org +1 (416) 487-7381
Maria Eugenio was born in the Philippines and grew up in the Bahamas. Science classes were her favorite throughout high school. Because of this, she pursued a Bachelor of Science in Chemistry/Psychology/Pre-Med at Canisius College in Buffalo, NY. Maria was a teaching assistant for the General Chemistry and Organic Chemistry labs at Canisius. This experience, along with her participation in various service programs, especially her service trip to India, helped her realize that medical school was not her calling. She was accepted to the ACE program at the University of Notre Dame; through this program, she earned a Master of Education and teaching certification while volunteering as a teacher for two years in Dallas, TX. Maria taught middle school science and coached soccer during her time there. During her free time, Maria enjoys a number of creative outlets. She loves reading, cooking, baking, knitting and practicing yoga.
Grade 7 English: Laureen Dennis
Laureen Dennis, BA, BEd, OCT
ldennis@fieldstonekcschool.org +1 (416) 487-7381
Laureen is entering her ninth year of teaching at Fieldstone and her thirteenth year of teaching in general. She holds a BA in Anthropology and History from the University of Windsor, a BA in Archaeology and Geography from Wilfrid Laurier University, and a BED from the University of Windsor.  She holds several additional qualifications in History and Special Education. She is also a member of the Ontario College of Teachers. She enjoys spending time with her family, swimming, singing and, of course, teaching!
Grade 7 Math: Sonali Parkins
Grade 8 English: Katrina Persa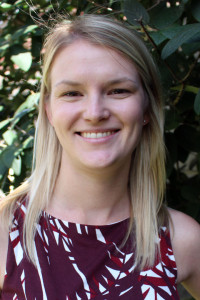 Katrina Persa, BA, BEd, OCT
kpersa@fieldstonekcschool.org +1 (416) 487-7381 extension 224
Katrina joined the Fieldstone Day School teaching staff this year as the Guidance Counsellor and Grade 8 English teacher. Katrina received her Bachelor of Education and Bachelor of Arts degrees after completing the Concurrent Education program at Brock University, specializing in History and Geography at the Intermediate and Senior levels. Katrina also holds additional qualifications in Special Education and English as a Second Language. One of her teaching experiences brought her to Shanghai, China where she taught elementary school students. Katrina also has experience planning educational programs for a range of ages, from JK to grade 12. Katrina hopes to create a warm, supportive and engaging classroom environment where students feel comfortable and challenged, and their needs and ideas are both reflected and celebrated! Katrina enjoys cooking, travelling and spending time outdoors. She visited England, Ireland and Scotland this past summer, and has already started planning her next trip!
Grade 8 Math: Andrew Johnson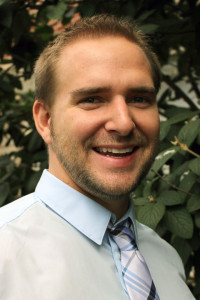 Andrew Johnson, MSc, MEd, OCT
ajohnson@fieldstonekcschool.org +1 (416) 487-7381
Andrew Johnson was welcomed to Fieldstone in the summer of 2016. In addition to teaching Math at Fieldstone Day School he teaches Math and Physics courses at Fieldstone Kings College School. He completed his undergraduate work from Western Illinois University with a major in Physics and holds two master's degrees from the University of Illinois at Chicago in Physics and Education.
Andrew recently moved to Toronto, growing up and working in the suburbs of Chicago. Preceding his move, he taught Conceptual Physics, Conceptual Physics Honors, and Advanced Placement Physics C at a secondary school while concurrently teaching Introduction to Physics I & II and General Physics I & II as an adjunct professor at a post-secondary institution.
Prior to teaching, Andrew worked on the Compact Muon Solenoid (CMS) experiment at the Large Hadron Collider in Geneva, Switzerland. His research at CMS included studies in high energy particle physics at Fermi National Accelerator Laboratory and nuclear physics at Los Alamos National Laboratory. During his undergraduate studies, Andrew researched novel ion trap designs and is published in the American Journal of Physics for his development and investigations of a mechanical analogue to the RF-Paul ion trap.
Arts: Devon Henderson
Devon Henderson, BA, BEd, OCT
dhenderson@fieldstonedayschool.org +1 (416) 487-7381
Devon R. Henderson joined the Fieldstone community in 2016 as the Visual Arts Specialist Teacher for Kindergarten to Grade Eight and has since immersed herself in the arts life of the school. She also teaches photography in the Upper School and runs a Guitar Club for them and will be running an Elementary Year Book Club as well.
She was born and raised in Montreal but has lived most of her adult life in Southern Ontario. She has an Arts and Sciences Degree from Laurier University (Majoring in Fine Arts) and won their graduating Art History Award. She has a Studio Arts Honours Degree from the University of Guelph and a Bachelor of Education from the University of Western Ontario with an Arts Specialization.
She also has many years of experience working as a Graphic Artist and Illustrator for Newspapers, Magazines and Books. Devon is also a professional Landscape Painter. Devon plays the piano and guitar and is a singer and a songwriter and lyricist, with one full album of Indi Folk Pop music newly released and an EP of Seasonal music coming out for the Holiday Season with her band Henderson & Hemmerling.
French: Ashweena Rumajogee
Ashweena Rumajogee, BA, PGCert
akissoonrumajogee@fieldstonedayschool.org +1 (416) 487-7381
Ashweena K-Rumajogee was born on the beautiful island of Mauritius and lived there until she was 18. She then moved to the United Kingdom for higher studies and attended the University of London where she read the Modern Languages. During her school years, languages were always her favourite subjects and she knew that this is what she wanted to study later. Ashweena completed her undergraduate degree at Kings College London, specializing in French and English and speaks these 4 languages fluently: French, English, Hindi and Creole.
She had the opportunity to work as a part time teaching assistant whilst at college and this is when she discovered her love for teaching. After graduating, she decided to opt for the Graduate Teacher Program to gain her teaching qualifications through the University of Middlesex, London.
Ashweena has been teaching since 2007 but took a five year career break to raise her 2 children who are now aged 6 and 4. After spending 15 years in the UK, she moved to Toronto 2 years ago with her husband and children and joined Fieldstone Kings College School as a French teacher. This is her 3rd year teaching at Fieldstone and this year she is also teaching the lower school students which she finds amazing. She really enjoys working with them and hopes to be able to help them reach for their dreams through their education.  She also believes that every child should be valued and treated with respect.
When she is not being a teacher, Ashweena loves spending time with her family, cooking, hiking and reading. She also loves travelling, has visited 12 countries and hopes to extend the list!
Melissa Volekaert Centre for Student Excellence Coordinator: Sue Kostandoff
Sue Kostandoff, BA, BEd, Specialist in Special Education, OCT
skostandoff@fieldstonedayschool.org +1 (416) 487-7381 extension 248
Sue Kostandoff is the coordinator of the Melissa Volekaert Centre for Student Excellence.  She previously taught Grade Three at Fieldstone for 8 years, and is happy to return to such a great community after being at home with her two young daughters.  Sue has her specialist in Special Education, and received her Bachelor of Education at Queen's University.  Sue has worked with children in a variety of settings, including leading canoe trips for girls with physical disabilites, running the gifted program, and teaching yoga at local schools.  Sue is currently engaging in a certificate program that focuses on coaching children in resiliency, social and emotional skills.
Music: Mika Posen
Mika Posen, MA, BAS
mposen@fieldstonedayschool.org +1 (416) 487-7381
Mika began playing violin at the age of 9 after falling in love with the sound of Vivaldi's music. She studied with National Arts Centre Orchestra violinist David Thies-Thompson for nine years before pursuing music at the University of Guelph and completing a Masters at York University. She received her Suzuki Violin teacher training at the Southwestern Ontario Suzuki Institute in Waterloo in 2007 and has been teaching ever since.
Mika has been an active performer for the past decade, touring extensively across Canada, the US, Europe, and Australia. Classical music was her first love, but she frequently works with popular music groups, and has recorded with artists such as Timber Timbre and Feist. She also spent a year and a half living in Berlin and performing full time with Danish pianist Agnes Obel.
Mika still performs a locally in Toronto on occasion, but now dedicates most of her time to teaching at Fieldstone Day School, teaching at the Toronto Suzuki Studio, and writing music of her own.
Physical Education: Stephen Collins
Stephen Collins, BA, BEd, OCT
scollins@fieldstonekcschool.org +1 (416) 487-7381
Stephen Collins began his teaching career in 1997, after graduating with his Bachelor in Education from the University of Western Ontario. In his career, he has taught in Japan, the United States, Quebec, and Fieldstone. Calling Fieldstone home since 2007, Stephen has had many wonderful experiences. He teaches Health and Physical Education and is the Athletic Director for the school. He enjoys interacting with students on the playing field and passing on to them the valuable lessons that being active can provide. Stephen grew up in the small northern Ontario town of Kirkland Lake, before heading to Wilfrid Laurier University. There, he graduated with an Honours Bachelor of Arts degree in Physical Education with a minor in Geography. Stephen enjoys all sports, music, movies and travelling.
Social Studies: Laureen Dennis