March 10, 2023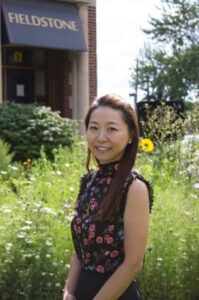 Dear Fieldstone Community,
On Sunday, March 5, Fieldstone students participated in the second round of the Royal Canadian Legion Public Speaking Contest (see the photo below). Fieldstone students did exceptionally well! We got first place in the Primary and Junior divisions! They will proceed onto the District level on Sunday, March 26.   
On Friday, our students had a fun-filled day of discovery and learning at the Ontario Science Centre! They watched an IMAX movie, participated in a workshop, and had the opportunity to play and explore at the exhibit halls! 
On Thursday, our students demonstrated the Fieldstone team spirit in the gymnasium! Our grade 8's ran the FDS House Games and did a great job! We witnessed amazing building structures and great teamwork within the Houses during the Skittles activity. Thank you again to the Grade 8's for helping run the games! 
Hard copies of the March Report have been given to the students/parents who were at school on Friday. For students who were absent on Friday, a digital copy has been sent to the parents.  
As a friendly reminder, there is a time change this weekend. On Sunday at 3:00 a.m., clocks "spring forward" an hour, marking the start of daylight-saving time. We trust everyone will have an enjoyable two weeks of March Break! Classes resume on March 28. 
Wishing you and your family a wonderful March Break! 
Kind regards,
Ms. Ginie Wong
Head of School
---
Ontario Science Centre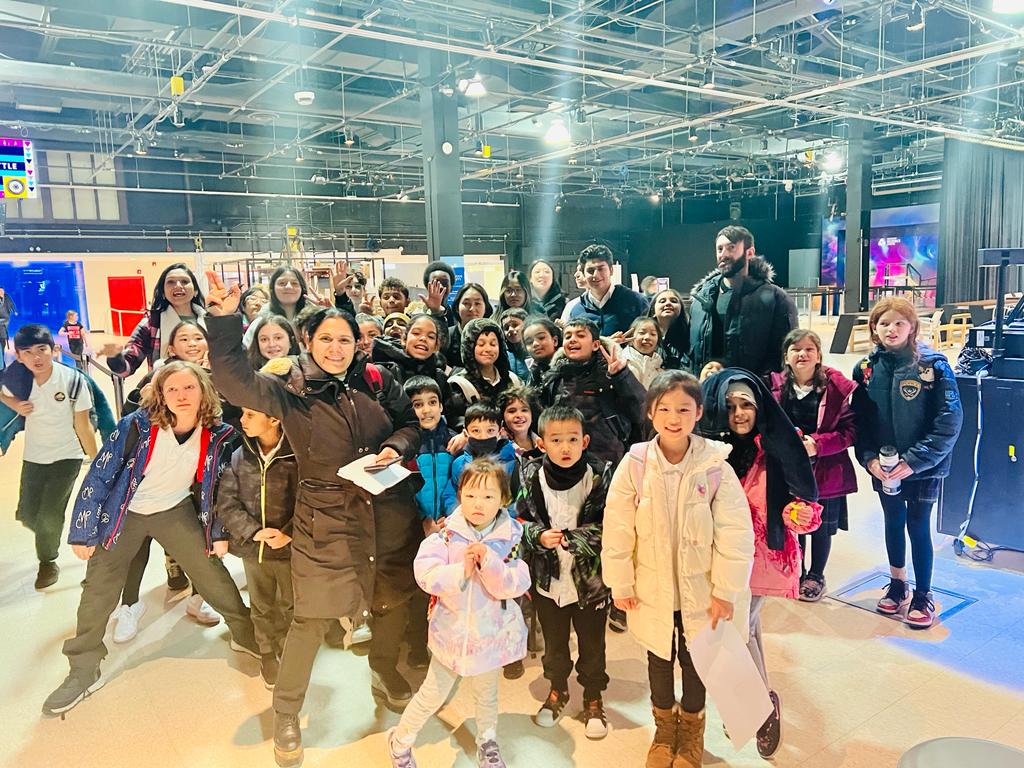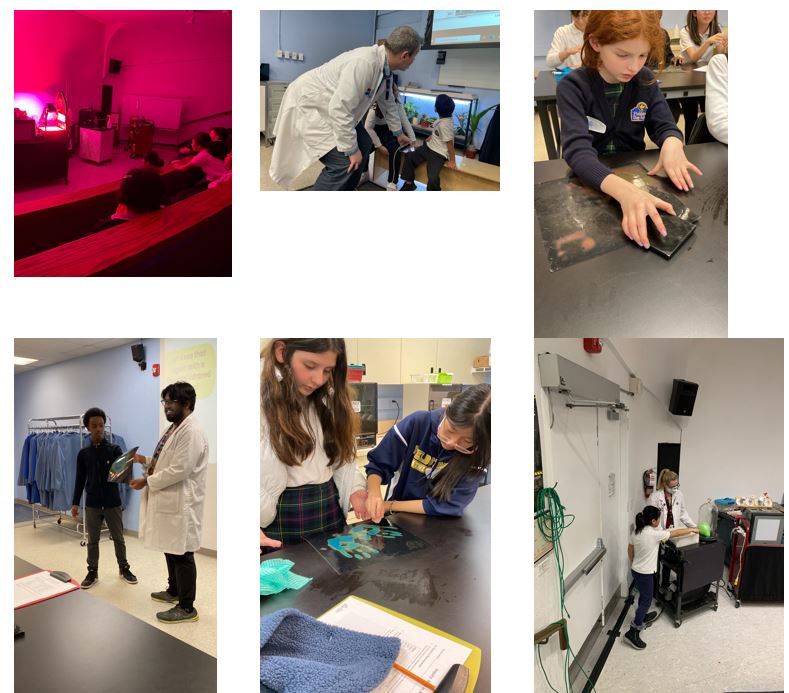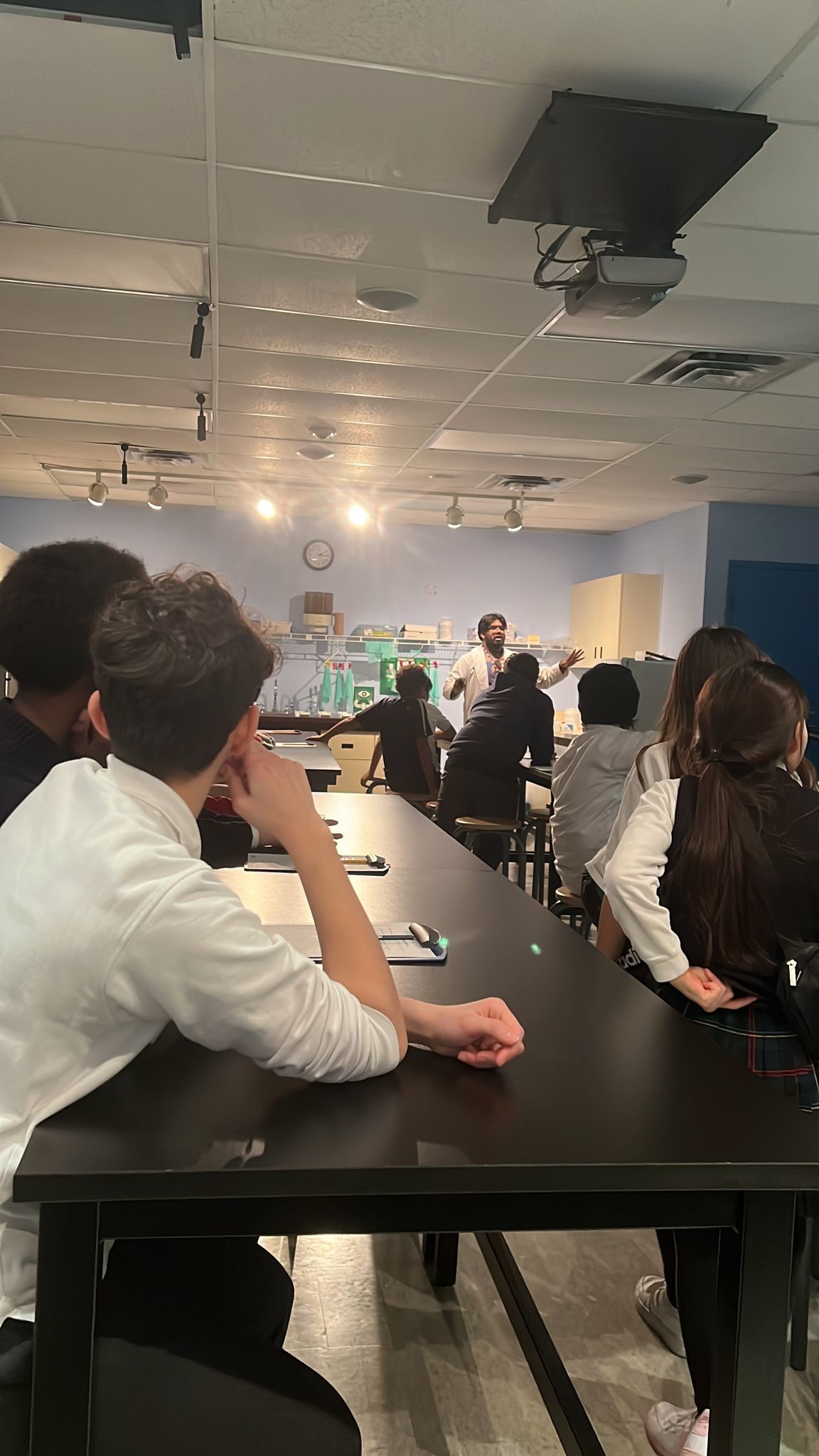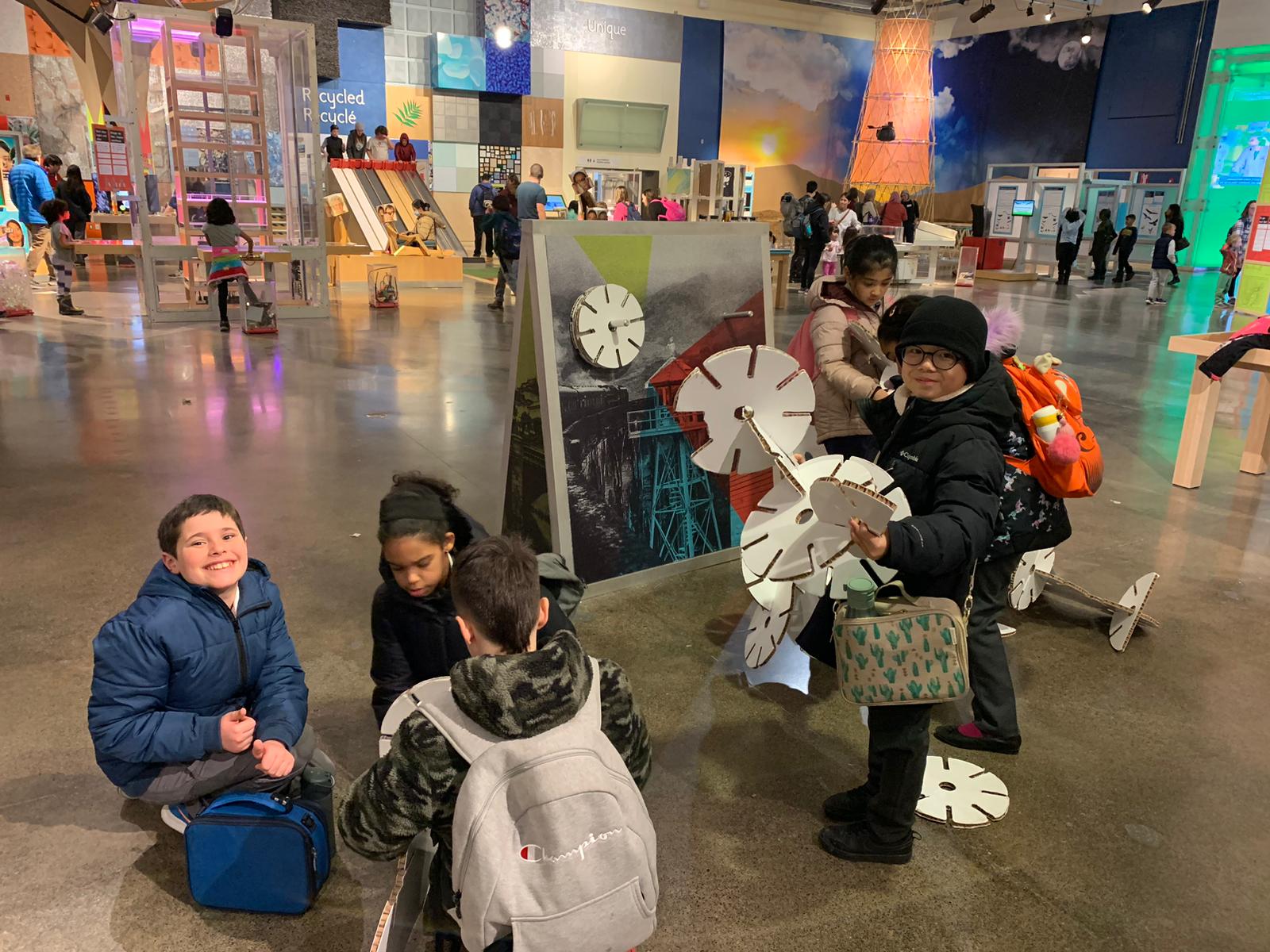 House Games
Royal Canadian Legion Public Speaking Contest 
We are very proud of our Public Speaking contestants!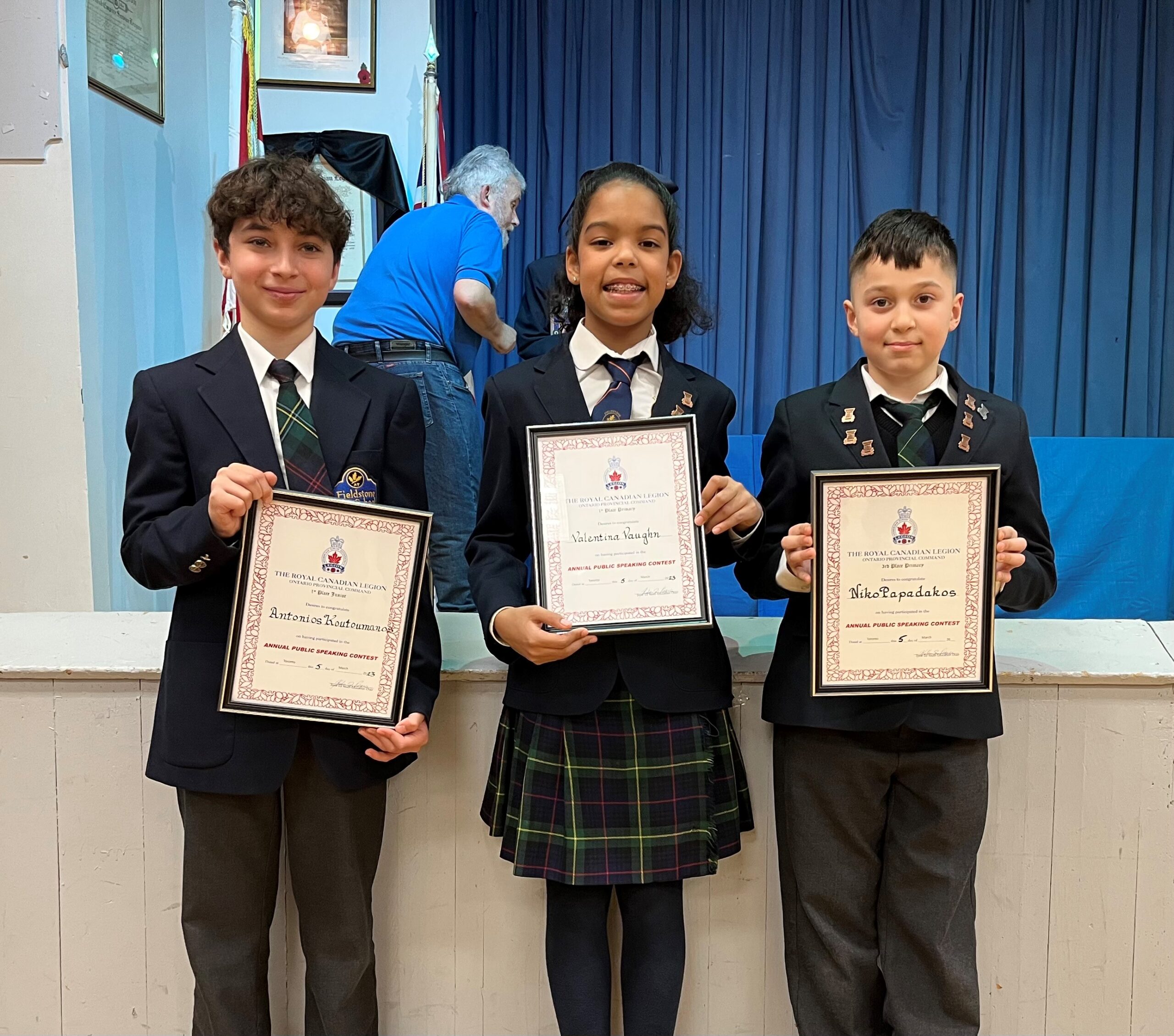 Science Fair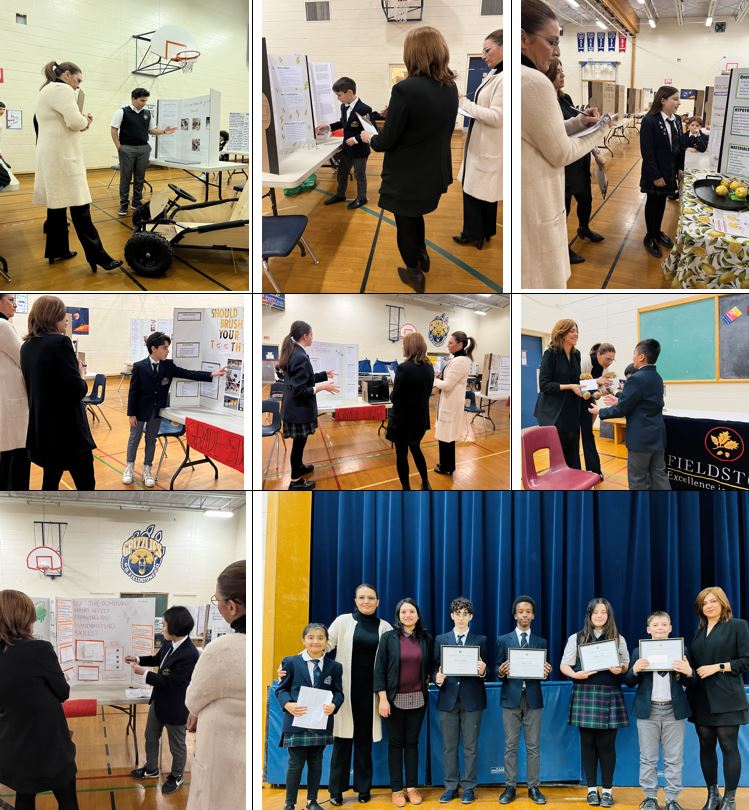 Scientists in School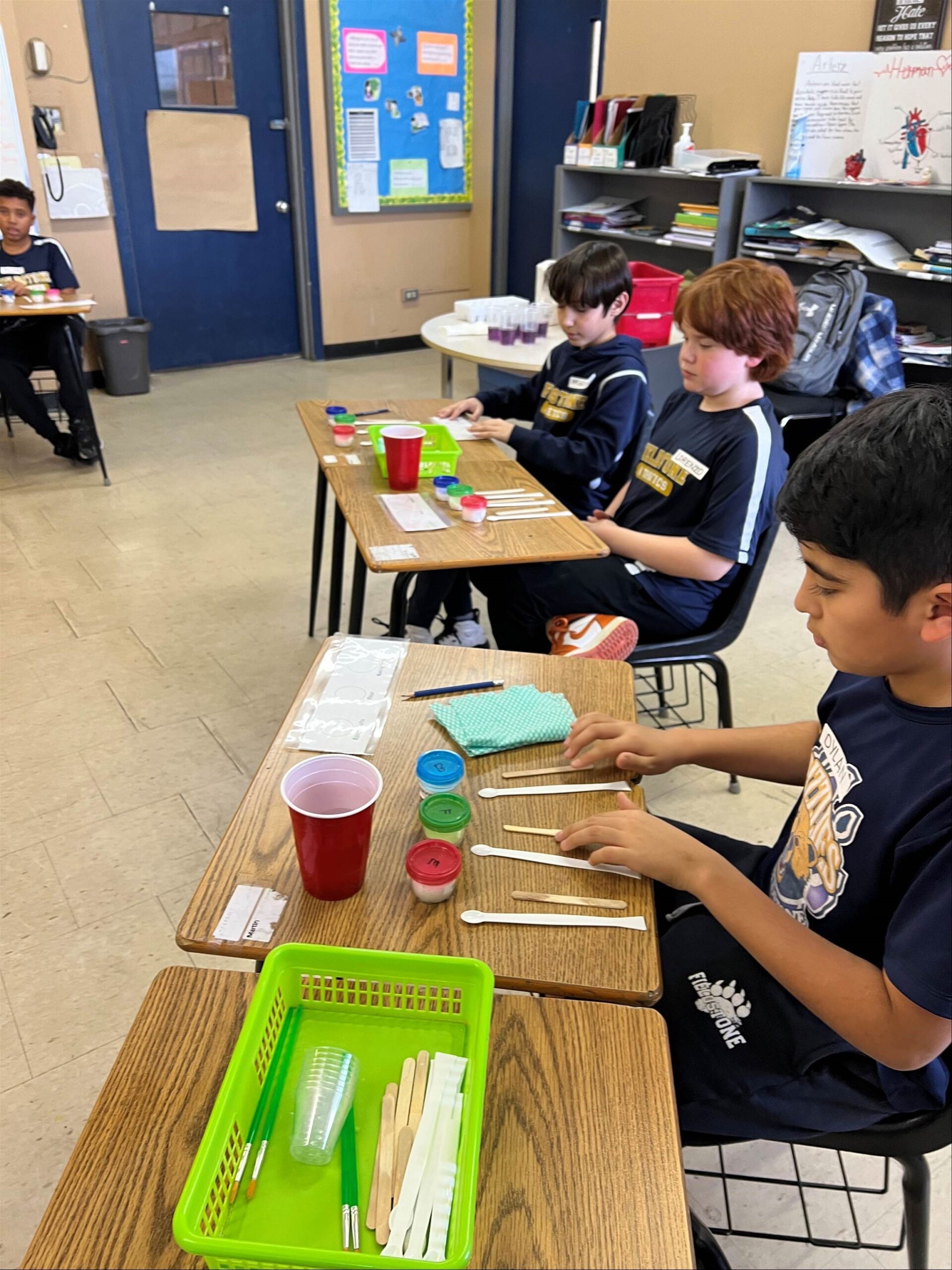 ---
Cultural Showcase/Day Update 
Cultural Showcase/Day is on Thursday, April 27 this year. 
Thursday (March 2) was Session 4 out of 8 weekly sessions, and it was a great success. Students are getting close to finishing their research and are sharing a lot of great ideas! They are still brainstorming food items that they can offer on the day of the Showcase (April 27). 
In Session 5 out of 8 (March 31), students will receive their project boards and will be able to start designing their displays. We are hoping to donate the proceeds of the food tickets to charity.  Two Grade Eight students are taking a lot of administrative responsibility and are organizing charity votes. Students are producing beautiful work and April 27 is sure to be a memorable day! 
---
CBC Classroom Contest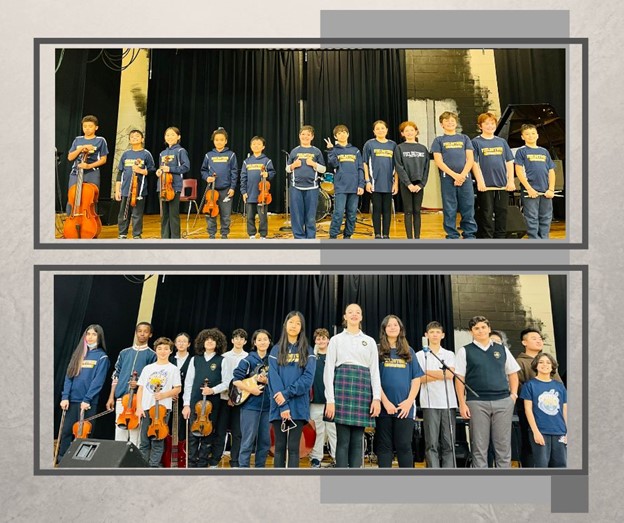 The CBC Classroom Contest is a national competition that has music classes from across Canada participating in the event by filming a video of a live performance of a Canadian song. The CBC provides a list of songs that are eligible for each year's contest. We are happy to announce that Fieldstone (JK to 12) has submitted the videos! Two of our school's entries are English songs. The strength and beauty of our French programme is also featured with one group of students performing a French-Canadian song. Mme. Lechallier and Mr. Morales are thrilled to have had the opportunity to collaborate on this entry which highlights the cohesiveness of our curriculum. Click on the links below to watch the amazing performances.
---
Curriculum Matters – November 2022 
We had a very good start to Term Two. Everyone has adjusted well to the time change and the cooler temperatures, and we continue to make each day fun, engaging, and productive. In our November issue of the 2022-2023 Curriculum Matters, you will find highlights of the vibrant curricular life of Fieldstone and how students from JK to Grade Twelve engage with curriculum concepts in innovative and enriching ways. Click HERE to view. 
---
Character Counts Pins Programme 
At Fieldstone, we truly believe that character counts. The Character Counts! Programme has found that there are at least six values that should be taught to all children. These are known as the "Six Pillars of Character". Fieldstone students work diligently towards earning their Character Pins (photos on the right). We are very proud of them! A number of students have been working diligently on their Character pin! You can find out more about the Character Counts Pin Programme HERE. If your child would like to participate in this wonderful programme, please ask your child to see Ms. Wong.
---
After-School Tutorials and Clubs
After-school tutorials (3:35 – 4:15 p.m.) – Click HERE to see the Tutorial Schedule.
Winter Clubs began on January 23. See the 2022-2023 Clubs Overview.
---
April Lunch Form 
Fieldstone students love the lunches provided by our lunch provider! If your child would like to join the Lunch Programme, please fill out the April Lunch Form and return the completed form and payment to Ms. Ellis.   
---
New Student Referral Programme 
We are introducing the New Student Referral Programme for the 2022-2023 Academic Year. If you refer new students to Fieldstone and they enroll, you will receive a $1,000 tuition subsidy or cheque per new student as a token of appreciation. 
---
Fieldstone Houses & House Points 
Please find our House List HERE
| | | |
| --- | --- | --- |
| House | House Colour | House Points |
| Carr | dark green/green | 885 |
| Fox | red | 684 |
| Peterson | navy blue/blue | 657 |
| Richler | grey | 752 |
---
REMINDERS 
Join Google Classroom (Kindergarten to Grade 8) – In the Summer Mailing email, students were asked to join their class on Google Classroom. If you haven't yet, please log in to Google Classroom using the Fieldstone-specific Google account username and password, and join your class using the code that was provided. If you need assistance, please email [email protected]. 
Toronto Public Health 
In addition to getting vaccinated, students are strongly recommended to use layers of protection to reduce virus spread:  
Masking: Wear a well-fitted mask.

 

Stay home if sick: Keep your child home, even if symptoms are mild, and until they are feeling better. 

 

Clean your hands: Use hand sanitizer or wash hands often. 

 

Clean surfaces: Clean commonly touched surfaces frequently.

 
It is strongly recommended that all individuals aged 2 or older wear a well-fitted mask in indoor public settings. This includes school and child care due to the additional risk of Respiratory Syncytial Virus (RSV) and influenza.  
The School and Child Care Screening Tool has been updated to align with recent recommendations from the Chief Medical Officer of Health. 
Anyone who is feeling sick or has any symptoms of illness, including those not listed in this screening tool, should stay home and seek assessment from their health care provider if needed. 
Please see the letter from Toronto Public Health 
Digital Forms – A friendly reminder that the following digital forms from our Summer Mailing: 
Violin and Shoulder Rest – Students in Grades One to Eight should have a violin with a shoulder rest in a clearly labelled violin case. For violin and accessories rentals or purchases, please click HERE for more information.
---
Community Reminders and Updates 
A reminder that smoking/vaping is not allowed within 20 meters of the school perimeter and is strictly prohibited on school property. This is both a school policy and provincial law. 
There may be some children in your child's class who have peanut and/or tree nut allergies. A friendly reminder that Fieldstone is a nut-free school. Please provide your child with nut-free snacks and lunch. 
---
WEEKLY UPDATES 
---
IMPORTANT DATES 
March 13 – 24 

 

March Break

 

Monday, March 27

 

Classes resume

 

Thursday, March 30

 

House games! Come to school in your House t-shirt!

 

Friday, March 31

 

FPA Pizza Lunch & Formal Day

 

Monday, April 3

 

Spring Clubs begin

 

Friday, April 7

 

Good Friday – No classes

 

Monday, April 10

 

Easter Monday – No classes

 
2022-2023 Important Dates
Please click HERE for the 2022-2023 Important Dates and School Holidays