Administrative and Teaching Faculty
Kindergarten: Nadia Vela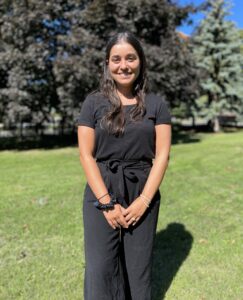 Nadia Vela grew up in Vancouver, BC where she received her Bachelor of Education in 2022. She has experience working as a preschool teacher, camp leader and tutor and is very excited to join Fieldstone Day School and be part of the team. In her free time, she enjoys travel, kayaking, and dancing.
Grade One & Two: Trevor Murray
Trevor Murray

Trevor Alec Murray grew up in Hamilton and has been working with children since he was a teenager. With experiences in Canada and abroad working as a camp counsellor, an early-education teacher, curriculum developer, and ESL teacher, Trevor is excited to develop his passion for teaching with Fieldstone Day School. Trevor has an Honours Bachelor Degree from McMaster University in Neuroscience and Behavioural Development, an Honours Bachelor Degree in Education from Lakehead University, and a variety of interests in dramatic and visual arts, music, sciences, and outdoor education.
Grade Three & Four: Rola Haddad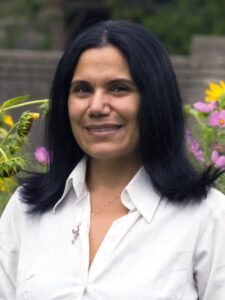 Rola Haddad

Rola Haddad is an Ontario Certified Teacher with a Master's Degree in Psychology and Social Sciences. She is a seasoned educator with extensive experience both in Canada and internationally. Ms. Haddad's career has been focused exclusively on teaching at private schools, as she values the strong sense of community in schools like ours. Outside of the classroom, Ms. Haddad enjoys traveling and she visits museums and galleries whenever she can. 
Grade Five: Jasmine Laserna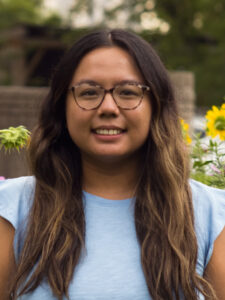 Jasmine Laserna

Jasmine Laserna received her Honours Bachelor of Arts and Bachelor of Education from the University of Toronto in 2015. She has experience teaching in private schools in the Greater Toronto Area as well as teaching abroad in Japan for one year. Her passion to teach sparked when she became a tutor at Kumon in high school and had motivational teachers that inspired her to become a teacher herself. Jasmine's goal is to help students find that "spark" that encourages them to keep learning and gain the knowledge and skills they need to succeed. In her spare time, she likes to sing, travel, cook, try different foods, and spend time with her family and friends.
Grade Six & Seven: Shilpa Kataria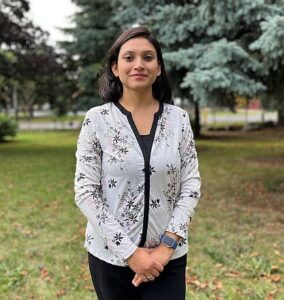 Ms. Kataria is (M.Sc., B.Ed., OCT) has three years of experience in teaching Science subjects at a private school. She loves to inspire, motivate and support students as well as people around her. Her goal is to create a positive learning environment for students through continuous progress. Her hobbies include baking, travelling, and practising meditation.
Grade Eight & French: Christine Lechallier
​Christine Lechallier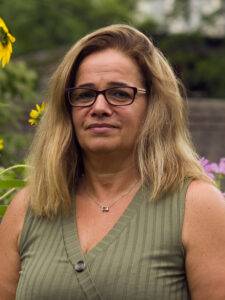 Christine Lechallier was born in a small village in Normandy, France which is where she received her Early Childhood Diploma at College Rural.  Despite the opportunities it presented, she knew she also wanted to learn English. She moved to Canada when she was 20 years of age, and once she was comfortable with her level of English, she enrolled at Niagara College and received her second Early Childhood Diploma. After all these years, it's easy to say she has fallen in love with Canada and has an undeniable and unwavering passion for teaching. In her spare time, she will most likely be painting. She has artwork in almost every corner of her home! If she isn't painting, you can find her cycling along the bike paths. Christine is looking forward to building a creative space for the students and sharing her love of the French language.
Music: Jorge Morales
Jorge Morales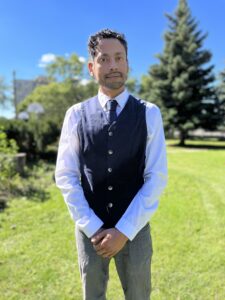 Mr. Morales is a versatile educator who studied music composition and performance at the ABRSM in England, and the RCM in Toronto. His extensive experiences of sports and physical activity have allowed him to share this passion as an instructor at various schools and camps. He speaks English, Spanish, and Italian. Mr. Morales has been a supply teacher at Fieldstone over the past few months, always welcomed warmly by our students as he has established himself as a friendly, dedicated, and talented educator.
Physical Education: Keith Makubuya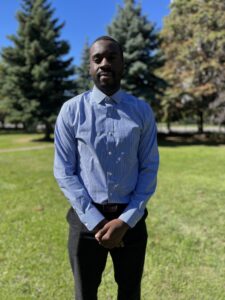 Mr. Makubuya attended Niagara College where he achieved his General Arts and Science degree as well as Sports Management. Mr. Makubuya is a former professional soccer player with Toronto FC and the sport has taken him all over the world. He taught P.E. at another private school in Toronto. Mr. Makubuya is an ambitious teacher who loves to create a positive classroom environment and build great relationships with students.
ESL Support: Megan Jones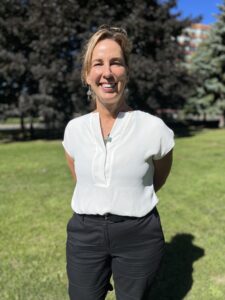 Ms. Megan Jones has been a teacher for 25 years and she has taught in South Korea, China, Kuwait, Egypt, Qatar and Canada. She has a B.A. and B.Ed. from Simon Fraser University and an M.A. from Athabasca University. She is licensed to teach in British Columbia and Ontario, and recently completed her AQ ESL qualification. In her spare time, she likes traveling, writing, running and spending time with friends.