Administrative and Teaching Faculty
Kindergarten: Noreen Hartley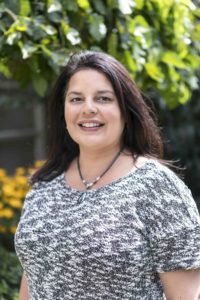 Noreen Harley, BEd, OCT
nharley@fieldstonedayschool.org  +1 (416) 487-7381
Noreen Hartley comes to us with fifteen years of teaching experience. She received her Bachelor of Education from Edith Cowan University in Perth, Australia. Since then Noreen's experiences have ranged from teaching in a rural community in Western Australia to teaching at an inner-city school in her hometown of Melbourne, where she was the Kindergarten Coordinator. Noreen has also spent a summer as a camp counsellor in Michigan and worked as a supply Teacher in the UK. Most recently, she has worked at Fieldstone Day School as a supply teacher and the Aftercare Coordinator. Noreen loves the great outdoors and enjoys going scuba diving, camping, and skiing with her husband.
Grade One: Sonali Parkins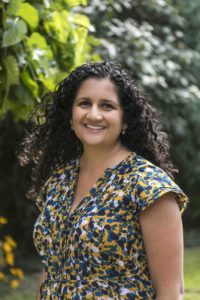 Sonali Parkins, BACS, MS, Ed, OCT
sparkins@fieldstonedayschool.org +1 (416) 487-7381
Sonali Parkins is in her eleventh year of teaching at Fieldstone. She previously taught Elementary Science at a gifted and talented school in New York City. She holds a BACS from the University of Western Ontario as well as her Master of Science in Education from Medaille College. Sonali has earned additional qualifications in Special Education and ESL, and she is qualified to teach up to Intermediate Math. Sonali has adorable three-year-old twin daughters and a six-year-old son who keep her busy at home. When she has some quiet moments, Sonali enjoys trying new recipes with her husband, as well as entertaining friends, watching movies, and traveling to places near and far!
Grade Three: Isabel Joy
Ms. Joy has recently completed her Masters of Teaching degree at the University of Toronto OISE. She earned her undergraduate degree in Drama and Film Studies from the University of Toronto and is excited about incorporating her passion of drama into the classroom. Ms. Joy brings with her many years of experience working with children in schools, camps and aquatic environments., She has lived around the world, being born in England and raised in Hong Kong, Dubai and Ireland. She is also a decorated athlete having won Gold and two Bronze medals at the Pan-Am Dragon Boat Games in 2015.
Grade Four: Amy Cardinal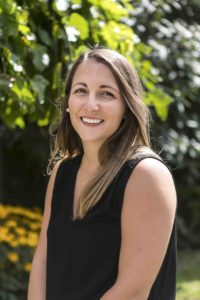 Amy Cardinal, BEd, OCT
acardinal@fieldstonedayschool.org +1 (416) 487-7381
Amy Cardinal is in her sixth of teaching at Fieldstone Day School. Prior to coming to FDS, she taught a year of pre-school at a private daycare in Toronto and worked at both day and overnight camps for many summers during high school and university. It was while working at a City of Toronto camp as an art instructor that Amy knew she wanted to be a teacher. Amy grew up in Toronto's west end, but spent five years living in Montreal, Quebec so that she could attend McGill University. While there, she did a concurrent education program where she majored in both Geography and Elementary Education. During Amy's free time she enjoys all things related to cooking and food. She loves to try out new restaurants and has a bit of an addiction to reality cooking shows! Amy also has fun entertaining friends and family and always channels her inner Martha Stewart to make sure her dinner parties go off without a glitch. Amy also has fun playing with her crazy dog Gus and travelling with her husband Jimmy.
Grade Five: Leanne Martin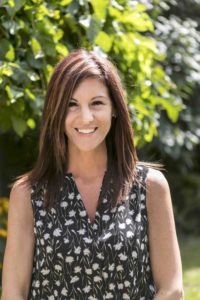 Leanne Martin, BA, BEd, OCT
lmartin@fieldstonedayschool.org +1 (416) 487-7381
Leanne Martin was born and raised in Toronto, Ontario. She will always remember her Grade One teacher as an inspiration for her becoming a teacher herself, and she is forever indebted to her mother for her unwavering support as she pursued her dream to be in the profession of teaching. For her post-secondary education, Leanne went to York University for four years, where she obtained an Honours Bachelor of Arts in Women's Studies. In 2002, she spread her wings and went to Queen's University where she obtained a Bachelor of Education in the Primary/Junior Division. In her free time, Leanne enjoys going for walks, watching movies, and spending time with her family and friends. She especially looks forward to going out for breakfast on the weekend with her best friend, whom she has known since Grade One, and she also takes every possible opportunity to go to Kitchener, Ontario to visit her identical twin sister. Leanne has been teaching at Fieldstone Day School since September 2004.
Grade Six: Laureen Dennis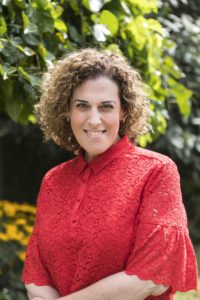 Laureen Dennis, BA, BEd, OCT
ldennis@fieldstonekcschool.org +1 (416) 487-7381
Laureen is entering her eleventh year of teaching at Fieldstone and her fifteenth year of teaching in general. She holds a BA in Anthropology and History from the University of Windsor, a BA in Archaeology and Geography from Wilfrid Laurier University, and a BED from the University of Windsor.  She holds several additional qualifications in History and Special Education. She is also a member of the Ontario College of Teachers. She enjoys spending time with her family, swimming, singing and, of course, teaching!
Grade Six to Eight Science: Vanni Persaud
Vanni was born in a Caribbean country, Guyana, then she moved to a beautiful island, Trinidad and Tobago. Later, she moved to Toronto when she was 9 years old. She graduated from University of Toronto, majoring Mathematics and Chemistry with the Concurrent Teacher Education Program. She completed her last year at O.I.S.E. where she obtained Bachelor of Education and became a certified teacher. She worked with international and local students over two years as a teacher and tutor. She always finds joy in teaching which makes her driven to make connections with her students. When not teaching, Vanni love listening to music and exploring to different cities and parks with her boyfriend. She also enjoys drawing and viewing artwork in her spare time. Her favorite type of art is Gothic art, especially from the artist – Zdzislaw Beksinski.
Arts: Devon Henderson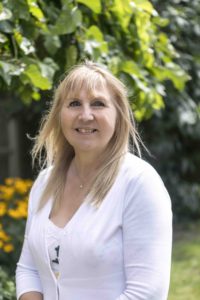 Devon Henderson, BA, BEd, OCT
dhenderson@fieldstonedayschool.org +1 (416) 487-7381
Devon was born and raised in Montreal, with her second language being French. She attended Dawson College for a Graphic Design program and then worked for several years as an architectural illustrator. Devon then pursed and completed a BA in General Arts and Sciences from Laurier University, an Honours Fine Arts BA Degree from the University of Guelph, and finally her Bachelor of Education from Western University.
Devon's paintings have been sold nationally and internationally. She is also a singer and songwriter, playing guitar and piano with a duo called "Henderson and Hemmerling." Several of her songs play on radio stations nationally and internationally. The most popular of these are "Devil at My Door", "This Old Train" and "Easy Love". Devon has three grown sons and is currently engaged to be married next summer.
French: Ashweena Rumajogee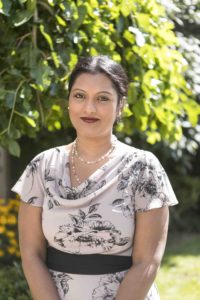 Ashweena Rumajogee, BA, PGCert
akissoonrumajogee@fieldstonedayschool.org +1 (416) 487-7381
Ashweena K-Rumajogee was born on the beautiful island of Mauritius and lived there until she was 18. She then moved to the United Kingdom for higher studies and attended the University of London where she read the Modern Languages. During her school years, languages were always her favourite subjects and she knew that this is what she wanted to study later. Ashweena completed her undergraduate degree at Kings College London, specializing in French and English and speaks these 4 languages fluently: French, English, Hindi and Creole.
She had the opportunity to work as a part time teaching assistant whilst at college and this is when she discovered her love for teaching. After graduating, she decided to opt for the Graduate Teacher Program to gain her teaching qualifications through the University of Middlesex, London.
Ashweena has been teaching since 2007 but took a five year career break to raise her 2 children who are now aged 6 and 4. After spending 15 years in the UK, she moved to Toronto 2 years ago with her husband and children and joined Fieldstone Kings College School as a French teacher. This is her 3rd year teaching at Fieldstone and this year she is also teaching the lower school students which she finds amazing. She really enjoys working with them and hopes to be able to help them reach for their dreams through their education.  She also believes that every child should be valued and treated with respect.
When she is not being a teacher, Ashweena loves spending time with her family, cooking, hiking and reading. She also loves travelling, has visited 12 countries and hopes to extend the list!
Physical Education: Amanda Davidson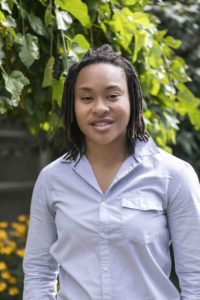 Amanda Davison
adavison@fieldstonedayschool.org  +1 (416) 487-7381
Amanda Davidson is a Toronto native. A two-sport NCAA scholarship athlete in soccer and basketball, she attended Alcorn State University in Mississippi (a Division One school). She earned a Bachelor of Science in Health Physical Education and Recreation. Amanda also earned her Master of Science in Secondary Education, with an endorsement in Athletic Administration and Coaching. She has two years of teaching experience from Arizona, USA. Her favourite foods are tacos and spaghetti and she is obsessed with Spider-Man.
Music: Molly Evans-Stocks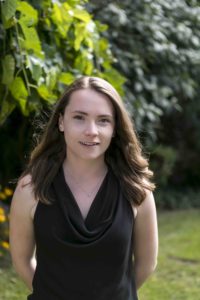 Molly Evans-Stocks
mevans-stocks@fieldstonedayschool.org  +1 (416) 487-7381
Violinist Molly Evans-Stocks was born in Ottawa but raised in Toronto. Her love of music started in her piano lessons at the age of four. She then discovered the violin when she was in Grade Six and never looked back.
Ms. Evans-Stocks completed a Bachelor of Music with Honours in Violin Performance at Wilfrid Laurier University, under the tutelage of Dr. Jeremy Bell. She recently spent a year studying the baroque violin with former Tafelmusik Baroque Orchestra artistic director Jeanne Lamon, and performs regularly with Toronto's new Cor Unum Ensemble. Playing Baroque music gives Ms. Evans-Stocks the opportunity to be nerdy, and to have fun with her friends (which is the best part about being a musician!).
For the past two years, Ms. Evans-Stocks has taught with the Sistema Toronto after-school program, where she discovered her passion for teaching. She especially loves bringing a high quality of music education to children in a fun and team-buiding environment. When not teaching, Ms. Evans-Stocks can be found trying out a new recipe, practicing her violin, or perusing the shops in her neighbourhood- the Distillery District.
Orff: Raphael Roter
Mr. Roter completed his specialist honors degree in Music from York University and went on to receive his level two certification in Orff teaching and Early Childhood Music Education from the Royal Conservatory of Music. He is currently teaching part time Orff at a Montessori school and after school programs in and around Toronto. He is also a private music teacher at Elite Music Academy, where he teaches students on the drums.