Small classes and accelerated learning opportunities are more affordable than you think. Inquire about our tuition assistance programmes today! 
Children exhibit a powerful desire to be successful both socially and academically
Fieldstone is a private co-educational and non-denominational Cambridge School where students are inspired to achieve great things. As a Cambridge School, we teach a curriculum that sets the global standard for education designed to help students develop an informed curiosity and a lasting passion for learning. Academic achievement in the context of a well-rounded co-curricular programme prepares our students for success in the fast-changing modern world.

About Us
Our unusual story has convinced hundreds of parents.
Cambridge
Fieldstone School is certified by Cambridge International Examinations (CIE).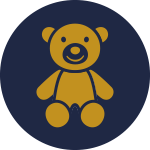 Kindergarten
The Cambridge Primary Programme begins in Kindergarten.

Admissions
View information on our fees, book a tour, or register your child.

Contact
We welcome all inquiries, questions, and feedback at any time. We will respond promptly.
Welcome to Fieldstone Day School
MESSAGE FROM THE FOUNDER
Fieldstone is founded on a strong and positive belief in children. Children, very naturally, exhibit a powerful desire to be successful both socially and academically. It is our responsibility, as a school, to help guide, encourage, and support them to make that desire a reality. We achieve this goal by teaching an enriched curriculum in the context of a caring and supportive environment.
At Fieldstone, we see not the child we meet but rather who that child will become.
David Butcher